Leak Update II
by
venusboots
Since I invited you to join us on this little adventure…
The leak was behind the concrete…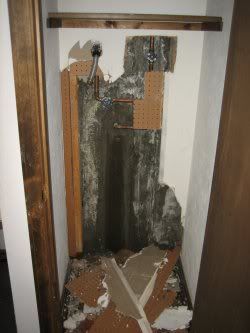 Which meant we (again, we being Gary) had to dig a hole three feet deep and two feet wide outside the house to see if we could find said leak.
Before the excavation commenced…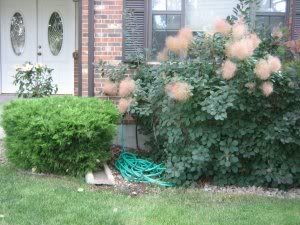 The beginning…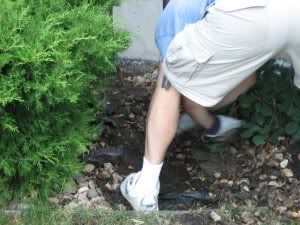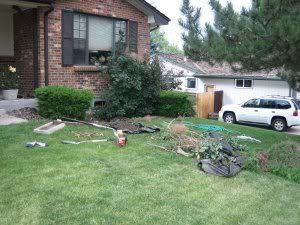 Shrinking shrubs…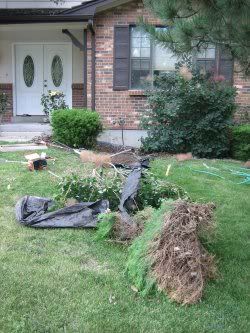 The little mound o' dirt…

My Underdog is over it…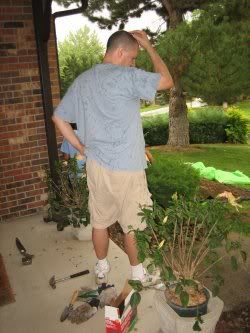 Luis Sr. and Luis Jr. come back to help out…in the rain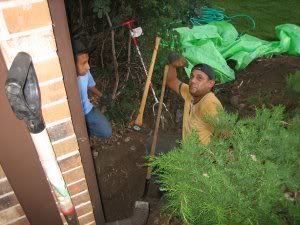 Luis in three and half feet deep and still no sign of pipe…

Gary gives it a try and…finds the pipe!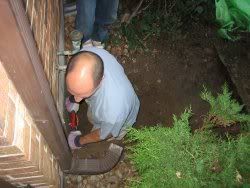 Luis goes in to get it – you can't tell from the pic, but he's bent in half…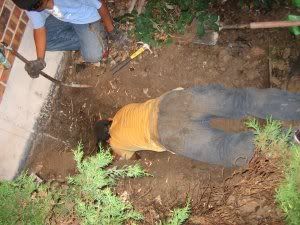 And here it is…

All that – for this…

Good. Now all we need is to fill the hole, fix the landscaping, put up new drywall and re-pad and carpet the entire downstairs.
Yay.